Web Design
Why hire a professional web designer?
In our technology savvy world, your website may be your clients' first impression of you. The first thing many of us do when we hear of a new gadget, author, restaurant, store, etc. is to check out their website. If the website is hard to navigate, or worse, non-existent, that's the end of our interest.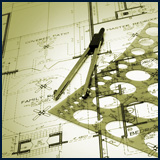 Here's where ComputerGeeks2Go can help.
Spend a little money to save a lot of time.
By hiring a web firm to design and maintain your website, you save hours of time that you can devote to your business, your family and friends, or your other interests.
Stand out, don't blend in.
There are hundreds, even thousands, of free templates available for you to use on the web. There's a good chance that other people are using those same templates too. So your online persona has numerous doppelgangers. In this competitive market, you need to stand out in the crowd. Not blend in.
Customize, don't compromise.
With a free template you are limited by what the template has built into it. A professional web designer can build you the site you envision; not the site you're stuck with.
Advertise YOUR products, not someone else's.
Some free sites stick you with advertisements all over your page. This can be most annoying for your visitors and even more annoying for you since you don't have control over the ads.
Be more than just a login ID.
With ComputerGeeks2Go you get individual, one-on-one service. You are more than just a login ID and Captcha phrase to us. From start to finish you get personal, professional service.
ComputerGeeks2Go will work with you to make sure your website reflects the "You" you want your customers to see online. And we're not satisfied with your site until you're satisfied with your site.
Our web design packages include:
Please check out our design packages comparison page or call us at 1-888-863-3033 and let us help you establish your web presence today.
If you have an existing website or you're building your own, we can help you there as well by offering affordable website hosting packages.
We also back our work with a 100% money back guarantee. If, after 90 days, you're not satisfied with our work, you get a full refund.